The Chicago Floods
of July 18, 1996

Exercise
1. What is the origin of the 850 mb (low level) moisture pool observed at 0000 UTC on July 18? Can you correlate the 850 mb moisture with anything at the surface?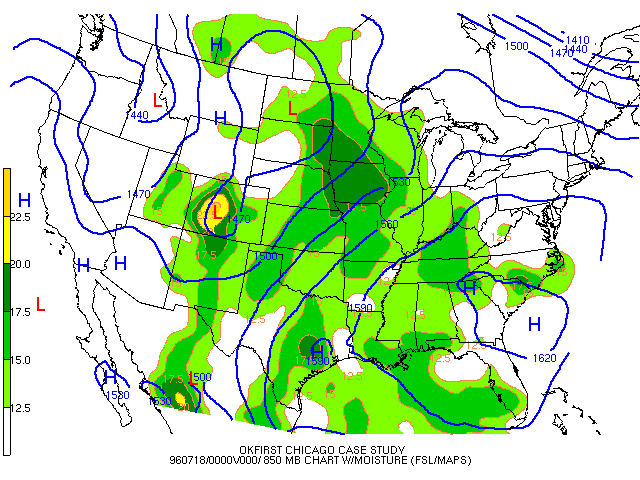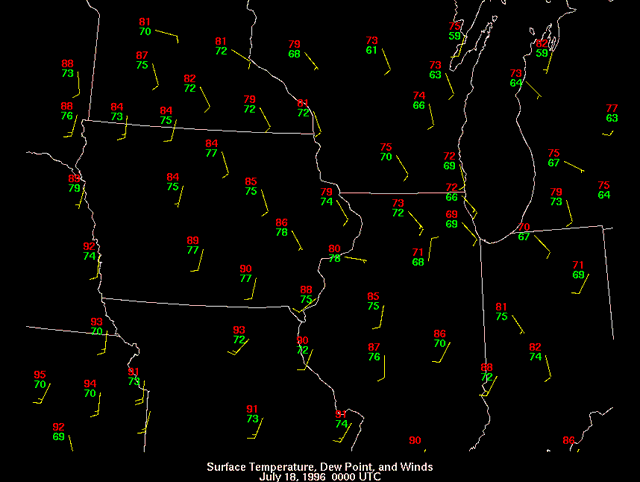 Answer
2. What happens to this moisture pool between 0000 UTC on July 18 and 1200 UTC on July 18?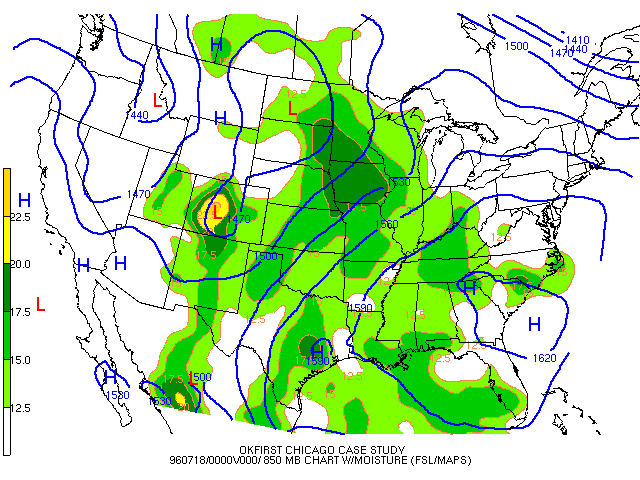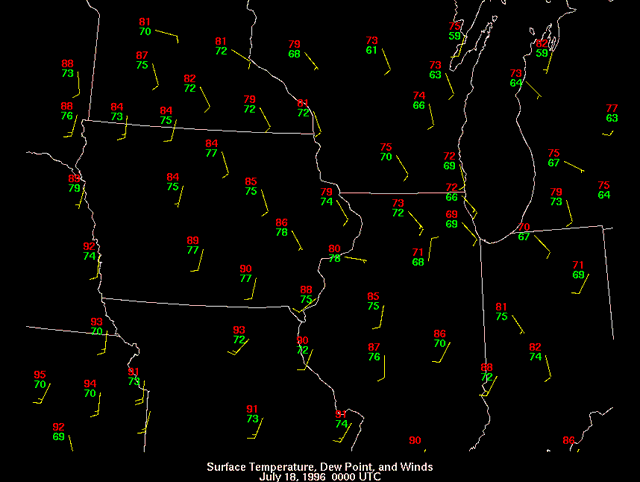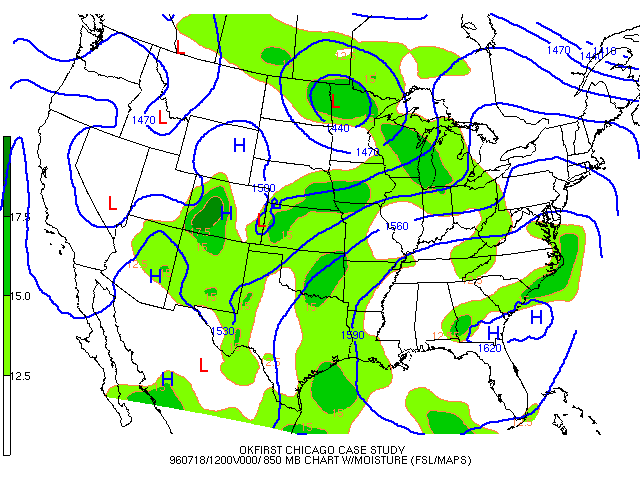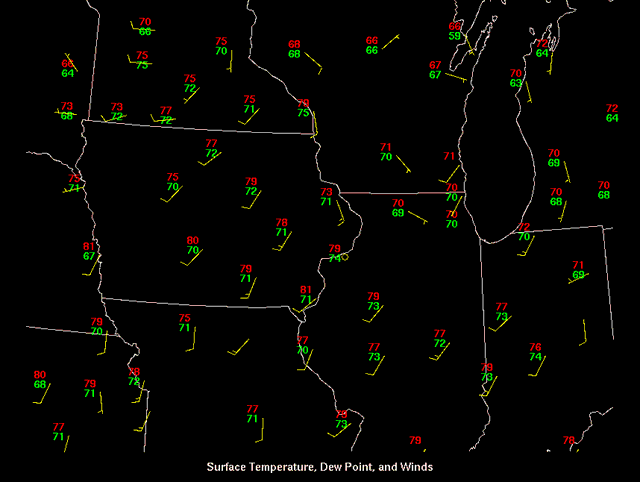 Answer
3. Based on the middle and upper level winds on 1200 UTC July 18, what direction would you expect any showers or thunderstorms to move?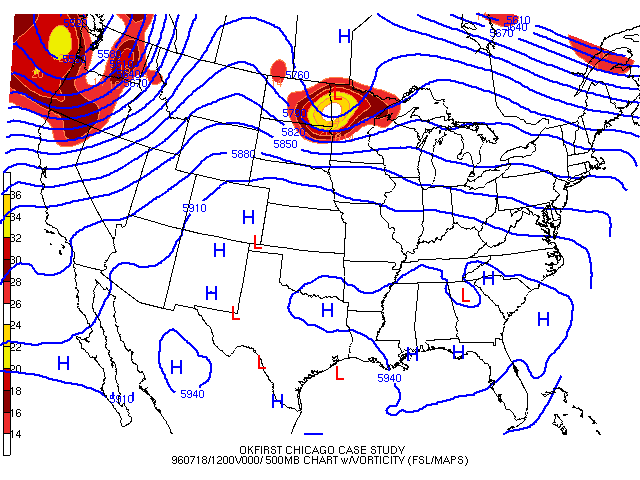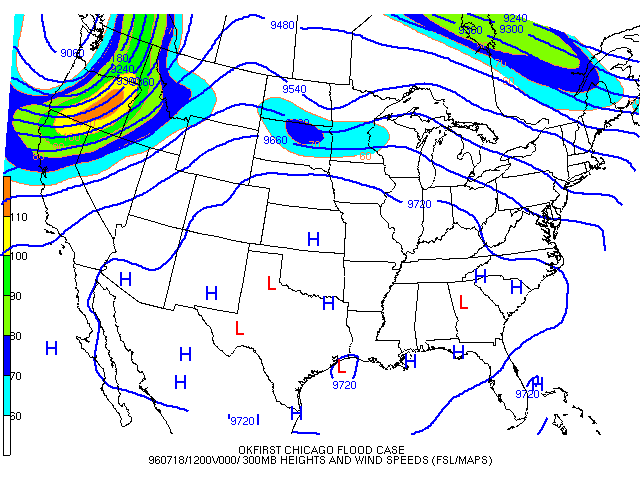 Answer
4. Examine the July 18 12z and the July 19 0z soundings below and the 500mb map from the previous question. Is there enough instability and what type of weather do you think will occur?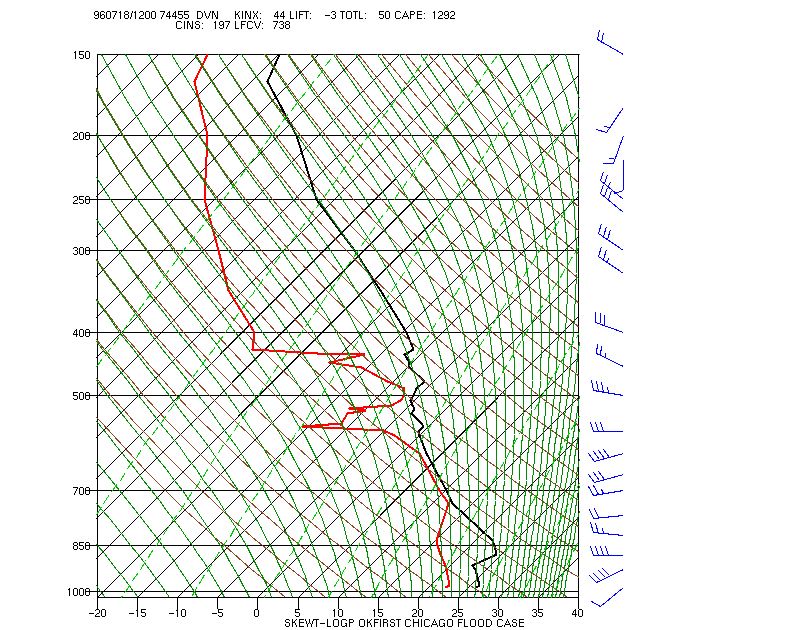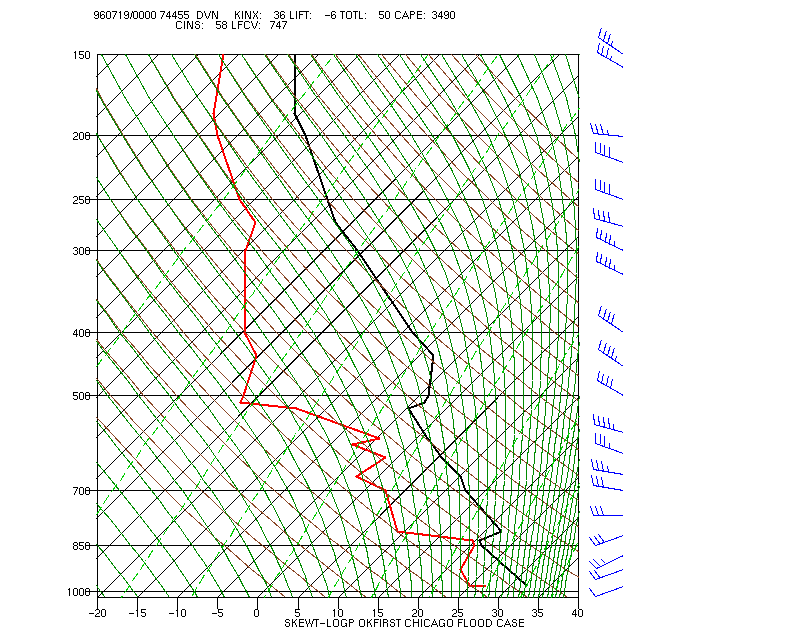 Answer
5. Look at the BREF1 and VIL values in northwest Illinois around 9:00 p.m. on July 17th. With VIL values that high, why was there only .75 inch hail reported? How does this correspond to the flooding threat?
Answer


OK-FIRST Project, Oklahoma Climatological Survey, 100 East Boyd, Suite 1210, Norman, OK 73019
Copyright © 1996-2005 Oklahoma Climatological Survey. All Rights Reserved.
Send comments or questions concerning OK-FIRST to okfirst@mesonet.org.